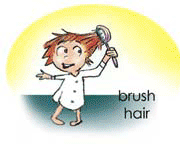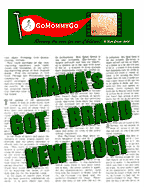 VISIT my GOMOMMYGO BLOG!
You get to read my comments and leave yours!

WHY am I doing this site for free? Because I love kids.
I know you do too. So let's help the world together. Email me if you have a good idea. If you feel led to help, please contact me at It's the all volunteer non profit, where EVERY gift is used faithfully to help kids, and NEVER for salaries, which means I get paid in LOVE.

Ruth Elliott, Director, Edu Designs,
and creator of GoMommyGo.

GomommyGo is partnering with

to help children's Character!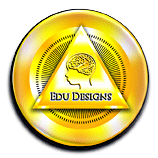 Did you know that learning Art helps Math skills improve?
Schools can get Free materials that help kids learn Art and reinforce the CA Math standards, too!

100% of the donations we receive go to projects that help children through Art and Character building materials. I know you care about kids or you wouldn't be visiting GOMOMMYGO. Visit the Non Profit that cares about Children's Character!
WE SUPPORT EDU DESIGNS
Give your kids character Building Books from


Reminder: Don't let the kids watch too much TV!
People may be walking through the door via the TV, that you would never let in - in real life - influencing your kids in ways you wish they wouldn't! BUT YOU CAN CLOSE THE DOOR! Just shut off the TV or change the channel! You're in charge! Don't let the TV be the boss of you! SURE they're going to cry! But you'll cry MORE if they grow up to be people who imitate some of the bad things you see on TV!
THERE ARE LOTS OF THINGS YOU CAN DO instead...
You CAN give them something ELSE MORE PRODUCTIVE TO DO!
Like, READ THEM A BOOK!
"JUST LIKE YOU" is a great character building book that helps kids learn not to bully or make fun of others! Plus the proceeds go to Charity!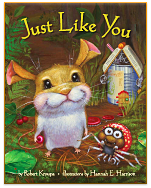 "LET'S COUNT KISSES" is coming SOON, illustrated by fantastic Master Artist of Colored Pencil, Karen Hull!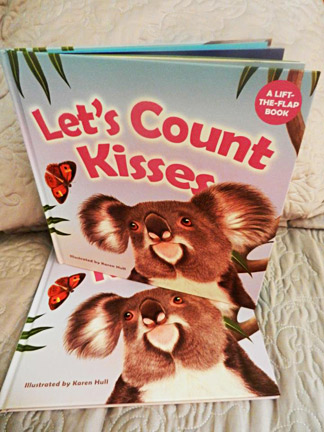 AND - YOU can MAKE your own "I CAN" Book!

Another Idea: Kids can Draw pictures while LISTENING to great music. It helps them become better people! LIKE this great album from Nancy Doan who started RECESS MUSIC - They are working to promote GOOD influences for kids through MUSIC! This album is GREAT! It helps kids see the good they can do all around them and is chock full of wise and beautiful thoughts to think about! I liked it so much I even wrote an article on it!

While they are listening and drawing, download my latest FREE POSTERS on HOW to STOP a BULLY, too! It FITS right in with the music!

AND - Make a 'Thank,Don't Spank' BEHAVIOR CHART!
IT's FREE!!!
Remember - "the hand that rocks the cradle Rules the world!"

YOU are in charge of the world to come!

It's an awesome responsibility
Have you got a good idea that helps children?
Please let me know!
Here's one: When KIDS go on the computer
PROTECT YOUR FAMILY FROM ADULT SITES FREE:

---

A BIG THANK YOU TO ROBERT MENING, Website Developer & Designer
for the FREE FAVICON GENERATOR!

What's a favicon? Here's a HINT, BELOW (see it?):
Click on it to find out!
(NOTE: If you have a web site, YOU'LL WANT ONE!)
ROBERT MENING IS ALSO THE MAN WHO SHOWS YOU HOW TO CREATE YOUR OWN WEBSITE!
Click on the image below
to SEE HOW...
---
Interested in a Career in FIRE SCIENCE?
(Forest Service, Park Ranger, Firefighter and more)
CHECK THIS OUT!

Many opportunities and scholarship links, too...
____________________
Don Weisbrod began a NonProfit for kids in Latin America way back when I was still changing my kids' diapers! When my daughter was in High School, she went to Guatemala with the youth group at church to help them out! A GREAT experience! Click on the image below to learn more about what they are doing:

Welcome to Icthus:
A ministry in Latin America to equip young people ages 4-18 for Christian service and leadership.

______________________

I LOVE this Lady's Kid's music!
You will TOO!

______________________

This Blog tells how:

read parts 2,3 & 4 after that, too!
______________________
FREE Barcodes for products!
---
FUN YOU CAN DO AT HOME!
HOUSEHOLD SCIENCE PROJECTS
http://www.householdscienceprojects.com/
IT'S A MOVING EXPERIENCE!
---
Ruth Elliott, creator of GoMommyGo says,
I'm not ashamed:
I THINK I'M A "MAGNET-OHOLIC!"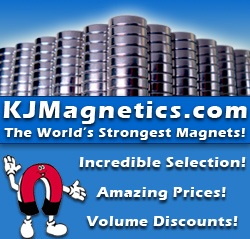 What can I say?
I'm 'attracted' to them!
I really do LOVE KJMagnetics!
My family is full of scientists and inventors. Why should I be any different? Just make sure you keep them away from really little kids (the magnets, not the scientists!) so they don't swallow them, OK?
Oh - and keep magnets away from TV sets, electronic games, computers and credit cards. Now that you know to be careful - go have some safe FUN!!!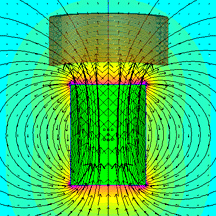 You can even make a MAGNET FLASHLIGHT with the magnets and instructions HERE!
Or a LEVITATING magnet! Check it out! That really got a rise out of me!
______________________

______________________

BEES are BEE-YOU-ti-ful!
LEARN ALL ABOUT BEES and BEEKEEPING HERE!

We CAN'T live without them, and yet sadly they are disappearing.

______________________

______________________

HOW TO RAISE A CROOK...
LEARN what NOT to do! (Click here)

______________________

Housing and Mortgages for Parents
TRUCKFULS of great resources on buying a house at this link!
For instance: this little mortgage calculator! (Just change any of the numbers and hit 'Calculate'!)

______________________

IF YOU'RE IN THE UK!

______________________

One GREAT mom's collection of designs for love and creativity:

Little GooGoo s a Great way of inspiring and advocating important messages... hope and love & creativity for all of us, and our children. The idea of this brilliant mom started her own boutique of original designs available on T'shirts, and more HERE

______________________

MAFA is a friend organization helping children and the Arts!


Thank you to Jerry - for helping kids Succeed!

STRINGED INSTRUMENTS SERVICES - helping musicians and their instruments since 2002

Don't know what to wear when you're pregnant? Check out:
Maternity Clothes...Maternity dresses from Mama Apple
(the nice folks who donate 5% of their proceeds to charity to help women in developing countries)

NICE!